Award winning Superior Skin Care and Electrolysis studio is based in Wellesley, MA.
We specialize in electrolysis, microdermabrasion, customized facials, chemical peels, waxing, and more.
Our Philosophy
Superior Skin Care studio is committed to helping you achieve your best skin with highly effective personalized treatments that utilize the latest technology and products.
Our mission is to ensure you have a positive and memorable experience every time you visit. Our skin care professionals utilize over 20 years of experience to address all skin care needs including: electrolysis (permanent hair removal), teen acne and acne-prone skin, different skincare conditions, anti-aging treatments, advanced esthetics and plastic surgery recovery and specialized needs for women undergoing or recovering from breast cancer treatments.
We use medical-quality esthetic products and skincare techniques to ensure you have the most optimal experience and lasting results. We have been honored to win the Reader's Choice Award for 5 years in a row.
Thank you for your loyalty and support. The health and safety of our clients and staff is very important to us. Please view our Covid-19 protocols and complete our liability wavier prior to your visit.
✨ Specials
Online gift certificates are just one click away!
Book your appointment here.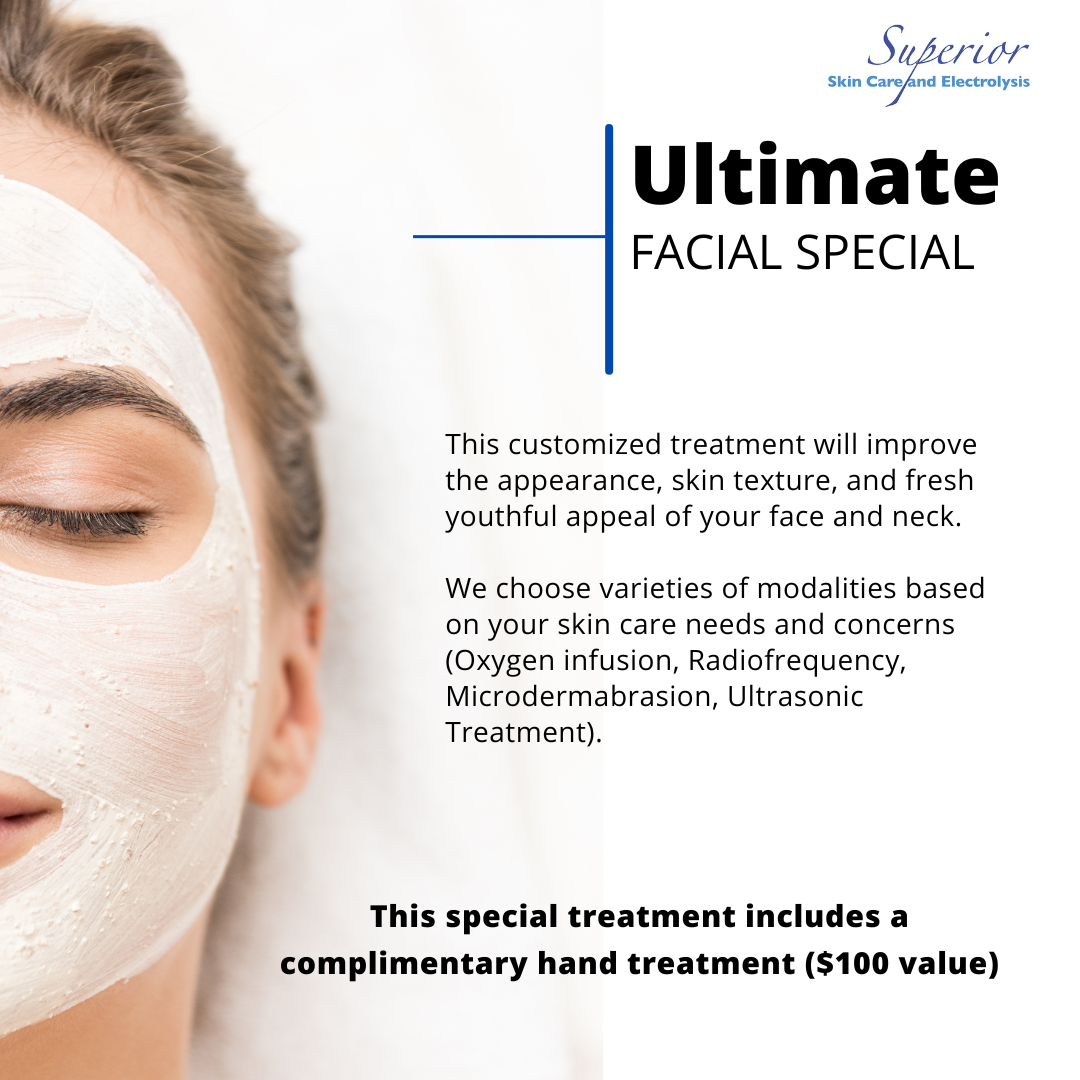 Complimentary consultation
Sneak peak inside our studio 🡓
Hours (by appointment only)
Monday: 8am – 5pm
Tuesday: 8am – 5pm
Wednesday: 8am – 7pm
Thursday: 10am- 7pm
Friday 10am – 5pm
Saturday: 8am – 5pm